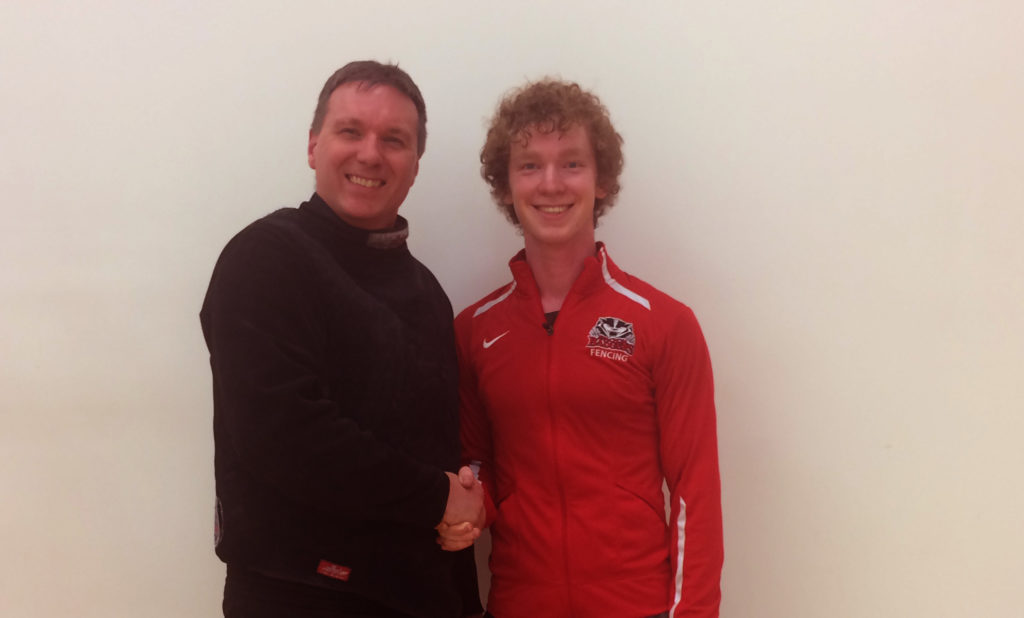 Brock University Fencing is pleased to announce Malcolm McLeod (Beamsville) will be attending Brock BSc physics this coming fall.
Malcolm a seasoned foil competitor in the Ontario circuit has medalled repeatedly as a junior this past season taking gold at both the Brock Open and Ontario Provincial Championships and a bronze at the Eastern Canadian Championships. Malcolm will be entering his university season ranked 7th in Canada and a 4th ranked junior in Ontario.
"I am quite excited to have Malcolm join our program, he brings a wealth of competitive experience which will round out our foil program. Combined with last year's recruit Alecs Tudor the Brock's men's foil program will be a formidable team at the OUAs." Badgers Head Fencing Coach Tim Stang
Brock University will be hosting the men's Ontario University Fencing  Championships this season.
-30-